"Thank-You" letters received from happy clients….
I can now look forward to a nice retirement
"I will be turning 65 just a couple months before my debt free date so I can now look forward to a nice retirement. I would hate to think what would happen if I turned 65 and still had such a large mortgage payment. The 9 Year Mortgage Program has allowed me to focus on other things because I don't always have a lot of time with my busy schedule. It takes care of almost everything for me and makes it very simple. I hope others will take advantage of your unique program as I have. I would recommend it to anyone with debt."
Thank you for helping us!
"Thank you again for helping us login so we can track our progress. We have only been working with 9 Year Mortgage for eight months and we can't believe that our debt has already gone down by almost $11,000! It is so nice to have you take care of everything for us. "
– – – – – – – – – – – – – – – – – – – – – – – – – – – – – – – – – – – – – – – – – –
Money-saving tips that could go a long way towards finding $20/week in your budget.
Remember, if you do this consistently, it adds up to $1000 in a year
Drive a different route to work. This is an especially powerful tip if you find yourself "automatically" stopping for something on the way into work or the way home. Get rid of that constant drain by selecting a different route that doesn't go by the temptation, even if the new route is a bit longer. You'll still be time ahead (because you're not stopping) and you'll definitely be money ahead.
Always ask for fees to be waived. Any time you sign up for a service of any kind and there are sign-up fees, ask for them to be waived. Sometimes (but not always), they will be – and you save money just by being forthright about not wanting to pay excessive fees. I did this with my last cell phone sign-up and got part of my fees waived, cutting down significantly on the bill.
Don't overspend on hygiene products. For most people, inexpensive hygiene products do the trick – for example, I just buy whichever toothpaste is the cheapest, and the same goes with deodorant and the like.
The key is to use this stuff regularly and consistently – bathe daily, keep yourself clean, and you'll be just fine. No need to buy a $40 facial scrub if you actually scrub your face properly.
Homemade gifts.    In a recent poll, 82% of Americans said they would rather receive a photo album of memories than a gift purchased from a store. A box of dress-up clothes for a child, a cookbook with your favorite recipes, a framed picture drawn by a grandchild, all make perfect gifts with a personal touch.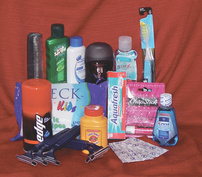 Homemade bread, jam, and cookies will always be used and will never end up cluttering the closets of your friends and neighbors. Gifts of time are also greatly appreciated and can often cost nothing at all.
Try a special gift certificate for shoveling snow, a home-cooked meal,  a day of baby-sitting, a massage, or a car wash.  Adding a handwritten note can make your gift even more treasured.
Think of the money you'll save and the joy you'll receive from giving a little bit of yourself.
– – – – – – – – – – – – – – – – – – – – – – – – – – – – – – – – – – – – – – – – – –
Ways to increase your income…
Learn A New Skill: Take every opportunity to acquire new skills and experience. You become more valuable to employers as you become more valuable to their businesses. If they do not recognize you value with a pay rise or improved job, other employers will.
Ask For A Pay Rise: If you feel that you deserve a pay rise, ask for it pleasantly. Do not threaten anything and make sure you have done your research and can fully justify your request. Getting it wrong can be a major Setback.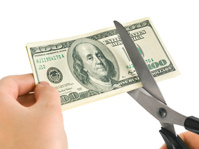 New Job with Existing Employer: Consider new opportunities within your existing employers business. Employers often prefer internal candidates they know and such positions offer the possibility of promotion and a pay increase. Always try to get promoted into jobs you would LOVE to do, chasing a job for just the money, may leave you in a job that you hate and under those circumstances, you are unlikely to perform well and could actually damage your career.
New Job with a New Employer: A new job with a new employer offers great possibilities, not only for an improvement in pay but also for a change of direction and working for a better or more suitable employer with greater prospects for the future.
Take On An Extra Job: Take on an extra job – This can boost income but remember the point I made above about working smart. If you take on an extra job, try to find one that advances your skills in some way, provides training or experience that might prove valuable. Choose a job you LOVE or could provide an entree to such a job. Where possible always look at each opportunity as a step towards where you want to be – even if it is an emergency second job!
Work More Overtime: You can undoubtedly earn more by working overtime if it is available. However, life is for living and unless you LOVE your work, this should only ever be a short-term solution. A stop gap to another solution.
Create An Extra Business: There has never been more opportunities to start home-based and internet-based businesses. Each era has its areas of opportunity and currently the internet is it. Many of these businesses are ideal for running part-time or in the evenings. Things could be as simple as completing surveys or taking part in online focus groups, up to and including running your own internet web site.
Other Family Members Contributions: If you are part of a family unit, consider getting others to contribute to the house-hold also. Your spouse, even your children can all find activities or jobs that might contribute to the house-hold income.
Government Support & Tax Breaks: Make sure you are claiming all the government support you are entitled to and use all your tax breaks. If your spouse is not earning, find ways of using her tax allowances to reduce your tax bill.
Maximize Asset Earning; Make sure all your assets are earning their maximum. All savings are earning at the best rates. If you have a spare room, consider renting it out. Use your creative imagination to maximise the earning power of what you already have.
– – – – – – – – – – – – – – – – – – – – – – – – – – – – – – – – – – – – – – – – – –
Housing Economy is crucial for a feeling of well-being….
The  housing is one of the most important barometers of economic strength, and it's also crucial to a feeling of well-being.  Your house is your biggest asset.  When it's going up in value, it makes you feel good.  When it keeps on going down, it's easy to be discouraged. Thank goodness the debt plan pays off the mortgage in record time!
Some of the hardest-hit housing markets are beginning to show some signs of strength, though they're not fully out of the woods yet, according to a new real-estate market forecast.   "Examples are places like Phoenix or Cape Coral, Fla. Many of these markets are better now because the housing supply has drastically fallen," said Eric Fox, vice president of statistical and economic modeling for Veros Real Estate Solutions, in an email. Veros is a supplier of housing data to the country's largest banks as well as government organizations.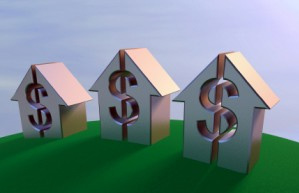 The weakest markets have higher unemployment rates, with the worst five markets in the country having an average rate of 11.2%, compared with the overall national average of 9.1%.  The five weakest markets between now and June 2012, as well as their estimated amount of depreciation expected in the 12 months ahead, according to Veros, are:
1.    Deltona/Daytona Beach/Ormond Beach, Fla., -6.7%,
2.    Reno/Sparks, Nev., -6%
3.    Ocala, Fla., -5.8% ,
4.    Portland/Beaverton, Ore./Vancouver, Wash., -5.6%
5.    Tampa/St. Petersburg/Clearwater, Fla., -5.5%
To assemble the rankings, Veros focused on major metropolitan areas that typically have more than 500,000 residents. It looked at single-family homes of median price in each market.  Now for the good news: Even the worst markets won't depreciate more than 5% or 6% in the year ahead, according to Veros. That's a relief from the double-digit drops in the past.  But the top markets aren't expected to see runaway growth either: The strongest markets in the country aren't expected to appreciate more than 4% in the year ahead, according to Veros.  Below are the markets expected to perform the best in the next year, along with their projected home-price increases:
1.    Bismarck, N.D., 3.8%,
2.    Wichita Falls, Texas, 2.6%,
3.    Buffalo/Niagara Falls, N.Y., 2.1%
4.    Honolulu, 2%,
5.    Anchorage, Alaska, 1.9%
The strength of the local economy has a lot to do with the strength of its housing market. "Bismarck's unemployment rate is 2.9%. No one is worried about losing their job, and prices reflect that," Fox said. He also pointed out that commodities are strong, and North Dakota produces a lot of them — from natural gas to wheat. From a national perspective, RealtyTrac is predicting that the market will bottom out, in terms of sales and pricing, this year. But the recovery will appear flat two years after that, with meaningful appreciation occurring in 2014 or 2015, the company projects.
– – – – – – – – – – – – – – – – – – – – – – – – – – – – – – –
– Contact the Team at 9 Year Mortgage if you have Questions or Need Additional Help –